Clickfunnels Vs Builderall Compared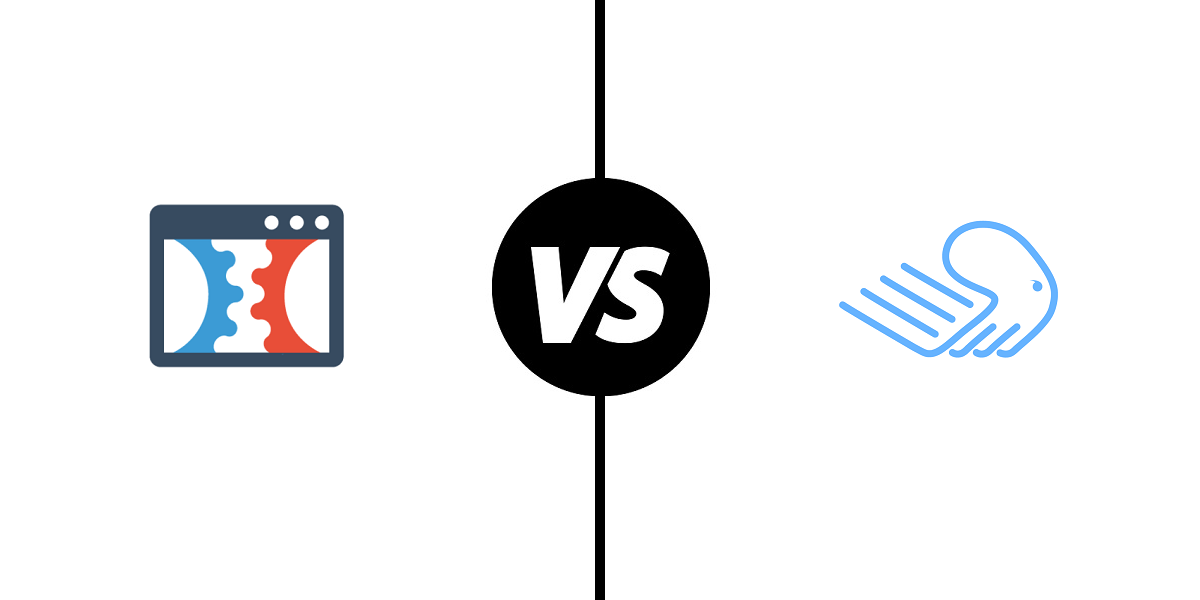 ClickFunnels and Builderall were both developed to provide companies with an all-in-one solution for running their online business. Rather than needing to piece together multiple different programs and subscriptions, both ClickFunnels and Builderall market themselves as giving you everything you'll need.
We're guessing you're reading this article because you are wondering which option is the best solution for your business. We've compiled a review of the services and features you'll receive through ClickFunnels and Builderall and how those features compare to one another to help you make the right choice for your business. Read through our reviews to get our take on each service and find out which one we most highly recommend.
ClickFunnels Overview
Regardless of your knowledge or comfort with web design or HTML, you'll find that ClickFunnels tools are intuitive and can help you achieve a big boost in your business. ClickFunnels provides users with all the tools needed to manage nearly every aspect of their online business. You can use it to set up sales funnels, create landing pages, send email marketing messages to leads and customers, manage online payments, and more.
They're removed the necessity of finding and trying to coordinate different services for your business. You won't need to juggle multiple subscriptions and worry about different programs that don't integrate and work together how you'd like them to.
Builderall Overview
Like ClickFunnels, Builderall was also designed to provide you with all the tools and features you need to operate your online business, removing the necessity of managing multiple subscriptions and programs. The tools offered by Builderall allow you to create effective sales funnels, promote your membership sites, sell your products, host webinars, and more.
Webpage Design and Templates
With ClickFunnels, you can easily design attractive webpages designed to increase your conversion rates. They offer a variety of customizable templates for different types of webpages. You can find templates specific to landing pages, sales pages, membership sites, opt-in forms, and more.
Once you select a template that matches your needs, you'll be able to personalize the page to match your purpose and the products or services offered by your business. ClickFunnels offers an easy-to use drag-and-drop editor that will let you move text and images around on the page or add your own custom items.
In addition to using one of the predesigned templates to build your webpages, you may also choose to completely design your page(s) from scratch. The drag-and-drop editor will come in very handy here as well, since it will allow you to easily place each page element without needing to know anything about HTML formatting or web design.
Builderall also offers a drag-and-drop edit to help you easily customize the look and feel of each page you design. Their website designer makes it easily to add and customize fonts, images, and the layout of your page.
You will be able to choose to start with one of the templates or build your page from scratch. They offer templates for websites, blogs, landing pages, and more, so you should be able to find what you need.
Creating a Sales Funnel
A sales funnel is a powerful tool designed to help you increase your conversion rates. Sales funnels help you generate new leads, stay in contact with them, and "funnel" them through the steps leading up to them becoming a paying customer.
ClickFunnels was one of the first to offer sales funnel building tools to their users. Your purpose for creating a sales funnel (increasing leads, generating sales, or running an event), will help you determine the type of funnel you'll need to make. ClickFunnels knows that funnels for different purposes need to look different, and they provide you with templates for the different types of funnels you may need to make.
Once you have selected the appropriate template based on your needs and purpose, you can use the funnel editor to make any needed modifications to the template. Some of the ways you may choose to modify the funnel including adding or removing pages, reordering the steps in the funnel, or adding upsell options when customers are checking out on your site.
You can share the funnels you create with friends or co-workers with ClickFunnels as well. This will allow you to receive input from others or share what works for your company with a friend.
Builderall's sales funnel builder, known as the Cheetah Funnel Builder, can help you set up sales funnels for a variety of purposes. There are different templates you can choose from, and once you create and modify your own funnels, they will be available to use as a starting point for creating a new funnel.
Once you have created your sales funnel, you can easily share them with other users. On your dashboard, you'll see a share icon that will make it easy to email a funnel to business associates, friends, or customers.
eCommerce Features
Both ClickFunnels and Builderall can be used for an online business selling any type of product.
With ClickFunnels, you'll find that it is easy to set up your online store, manage payments, and build funnels to help increase your sales and revenue. They offer numerous funnel templates specifically geared towards generating online sales that you can choose from.
ClickFunnels integrates with many other services to help you manage payments and shipping. These include PayPal, Stripe, EasyPayDirect, and Shipstation.
Another great feature of ClickFunnels is the ability to set up an affiliate program for your business. Affiliate programs can be a great way to increase traffic to your site by encouraging bloggers, other businesses, and social media influences to promote your site or the products you offer. ClickFunnels calls their affiliate program tool the Backpack tool.
Builderall also offers integrations to help you run your online store. A few of these integrations include Shopify and PayPal.
They offer you the ability to customize each step of the checkout process. This can allow you to add upsells, downsells, and other special offers to encourage your customers to order more products. Countdown clocks and timers can also be added to your page to create a sense of urgency and encourage customers to take advantage of a special promotion or sale.
You can also use Builderall to create an affiliate system for your website. This can help you see a big increase in your leads and sales as other websites begin sending their visitors to your site or product pages.
Email Marketing
Using email marketing is a tried and true way to stay in contact with your leads, build loyalty, and convert leads into buying customers. ClickFunnels and Builderall both offer comprehensive email marketing tools to help you accomplish these goals.
ClickFunnels email marketing system is referred to as Actionetics. You'll be able to use Actionetics to organize and manage all of your leads. You can create different funnels to send out a specific series of emails based on the actions of your customers or website visitors.
If, say, a customer makes a purchase through your website, the funnel will direct them to receive one set of emails. These emails would be different from what would be sent to a customer who signs up for your mailing list for the first time. This ability to send more customized and tailored emails will help you stay connected with your customers and present them with information relevant to their wants and needs.
Another feature of Actionetics is the ability to create profiles for your leads. You can view important information about each lead, such as which products (if any) they have purchased, when they first joined your mailing list, where they are located, and any communications you've sent them.
Builderall also offers email marketing tools designed to streamline your communications with your customers and leads. With Builderall, you can view and manage your subscribers and see pertinent information about each of your contacts.
Builderall also allows you to create different email lists and groups to tailor the content you send to your subscribers. You will also be able to create different email campaigns and series that can automatically be sent the different group members based on the actions they take on your site.
To help you quickly set up your different email series and groups, Builderall has offers drag-and-drop email marketing automation. You'll be impressed with how easy it is to set up your email marketing campaign funnels.
Pros and Cons of ClickFunnels
Pros and Cons of Builderall
Our Final Verdict
Both Builderall and ClickFunnels can help you grow your customer base and increase your online business. We think both services have a lot to offer, but ClickFunnels is our recommended pick. They've been around for a long time and have really perfected the creation of effective sales funnels.
You'll be impressed with how easy it is to design sales funnels and webpages that will convert your visitors into leads and your leads into paying customers.