Clickfunnels Vs Groovepages Compared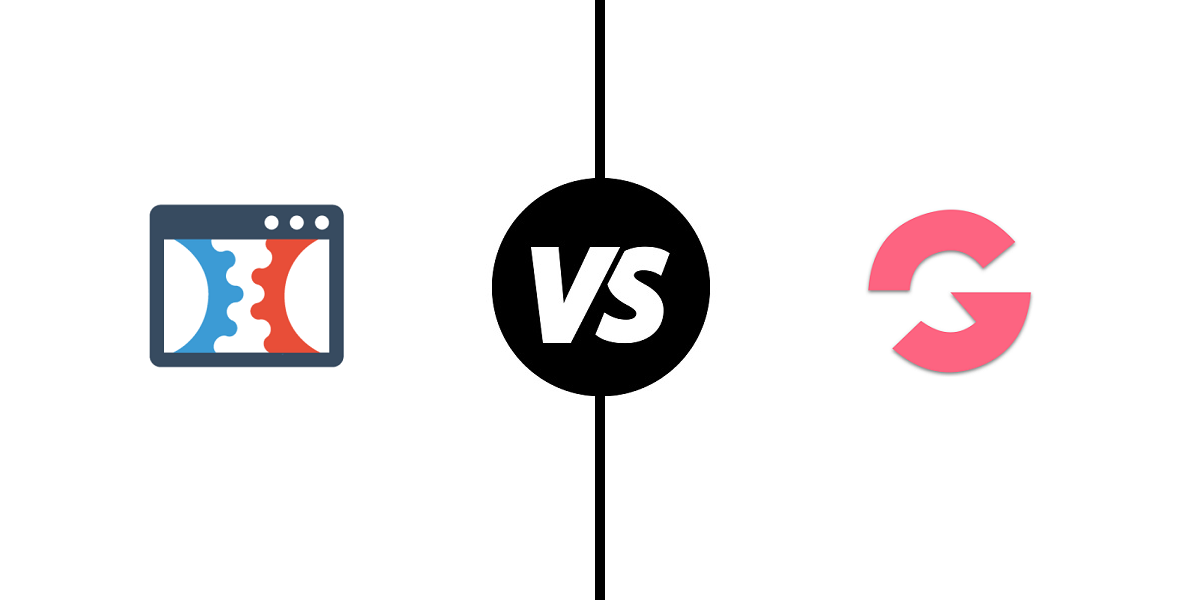 If you sell your products online, you know how important it is to generate new leads and convert them into customers. ClickFunnels and GroovePages both offer solutions designed to help you create sales funnels that will generate new leads and convert them into paying customers. Additionally, both of these services provide you with numerous other tools to help you manage and design your website, create email marketing campaigns, and so much more.
GroovePages is geared towards business that sell digital products, such as online courses and eBooks, while ClickFunnels can be used by businesses that offer physical products, digital products, or services. If you're trying to decide whether ClickFunnels or GroovePages will provide the best fit for your business, read through our review below. We've spotlighted the different features offered by both services to help you learn more about each option and make the best decision based on the needs of your business.
ClickFunnels Overview
ClickFunnels was developed in 2014 to help online business increase their conversion rates and sell more of their products. It can provide you with an all-in-one solution for just about any need you may have related to gaining new leads, selling your products online, creating marketing campaigns, designing a website, and more.
You don't need to be an expert in web design or HTML to take advantage of the services offered by ClickFunnels. They provide customizable templates to help you build sales funnels and design pages for your website.
GroovePages Overview
GroovePages is a relatively new service. But that doesn't mean it isn't one you'll want to consider. With GroovePages, you'll be able to meet a variety of goals that will help you grow your business.
GroovePages provides subscribers with the ability to create sales funnels, websites, landing pages, and more. The features provided by GroovePages can help you run a profitable online store and increase your revenue.
Building a Sales Funnel
ClickFunnels is one of the best-known services when it comes to creating a sales funnel. After you spend some time learning about their services or playing around with the funnel creator, its pretty easy to see why they are so well-known for this feature.
A sales funnel is an extremely powerful tool designed to help business increase their leads and take potential customers through the necessary steps that ultimately end in them making a purchase. With ClickFunnels, you'll find that designing an effective, high-converting sales funnel is simple.
They have created numerous funnel templates for increasing leads, generating sales, or running events. Since each of these goals will require you to implement different steps and strategies, the sales funnel templates provided by ClickFunnels are designed to take this into account.
Once you select the funnel type you'd like to make, you'll also be able to customize it to more closely match the specific needs of your business. The funnel editor makes it easy to make changes including adding or deleting steps and reordering the steps in the funnel.
Another nice feature of ClickFunnels' sales funnel creator is the ability to share the funnels you have made with others. You can use this feature to get input from others on your creation or share a successful funnel with a friend or business partner.
GroovePages also provides its users with the ability to create sales funnels designed to increase their conversion rates. You'll find a variety of funnel templates that are built specifically with high conversion rates in mind. These templates can be easily customized using the drag-and-drop features provided by GroovePages, so you'll be able to create a finished product that matches your needs.
Designing Landing Pages and Websites
You'll find that both ClickFunnels and GroovePages can help you design professional-looking landing pages and websites that can lead to increased orders and sales.
ClickFunnels tries to keep the design process as simple as possible. You will not need to worry about having a background in web design or knowledge of HTML when creating a landing page or webpage.
There are more than 200 templates to choose from. Each template can be customized to help you include the information and images you want.
The templates are categorized to make it easier to find the style that will best meet your needs. These categories include opt-in forms, sales, memberships, and customized pop-ups.
In addition to using one of the templates to design your webpages, ClickFunnels also provides you with the option to build your pages from scratch. They have a drag-and-drop editor that will make doing so a breeze. You'll be able to easily insert text and images, change fonts, move items around on your pages, and more.
GroovePages also offers a variety of features that are designed to help streamline the process of creating effective landing pages and webpages for your site. You'll find pre-built templates that contain all the necessary components for a webpage.
These templates can be customized to include your company and product information as well as any other information you'd like to present to your visitors.
GroovePages has developed a drag-and-drop editor that makes it easy to personalize the look and feel of each of your pages. With the editor, you'll be able to add images, move the page components around, change designs, modify fonts, and more. When adding images to your pages, you can use your own images or choose from the millions of royalty free images that are available.
A neat feature offered by GroovePages is their Layout Mockups. These mockups break your pages up into blocks that will help you work on the layout of each page without getting caught up with the colors, images, or text. After settling on the layout that works for you, you'll be able to go back and focus on these other elements of your design.
Web Hosting Services
When you sign up for ClickFunnels, you'll also receive free web hosting. This takes yet another subscription you need to worry about managing off of your hands. Using their web hosting service also helps ensure that you'll receive any newly released features and updates that will keep your funnels operating seamlessly.
You'll also receive web hosting with a GroovePages subscription. Sites are hosted on Amazon servers, so you can be confident that your pages will load quickly.
Your site will also be optimized for Google, which can help you perform better in SEO rankings, leading more people to find your site. GroovePages' plans also include a free domain and unlimited bandwidth.
Pros and Cons of ClickFunnels
Pros and Cons of GroovePages
Our Final Verdict
For the new guy on the market, GroovePages seems to have a lot to offer. However, it just can't compare what you'll get when you sign up with ClickFunnels. ClickFunnels features are so easy to use and highly effective, that there is no reason to look anywhere else.
Once you start using ClickFunnels, you'll quickly realize just how valuable what they have to offer is. Creating effective sales funnels will have a profound impact on your business. Sign up to give ClickFunnels a try and get ready to see your business boom!