ClickFunnels Vs Kajabi Compared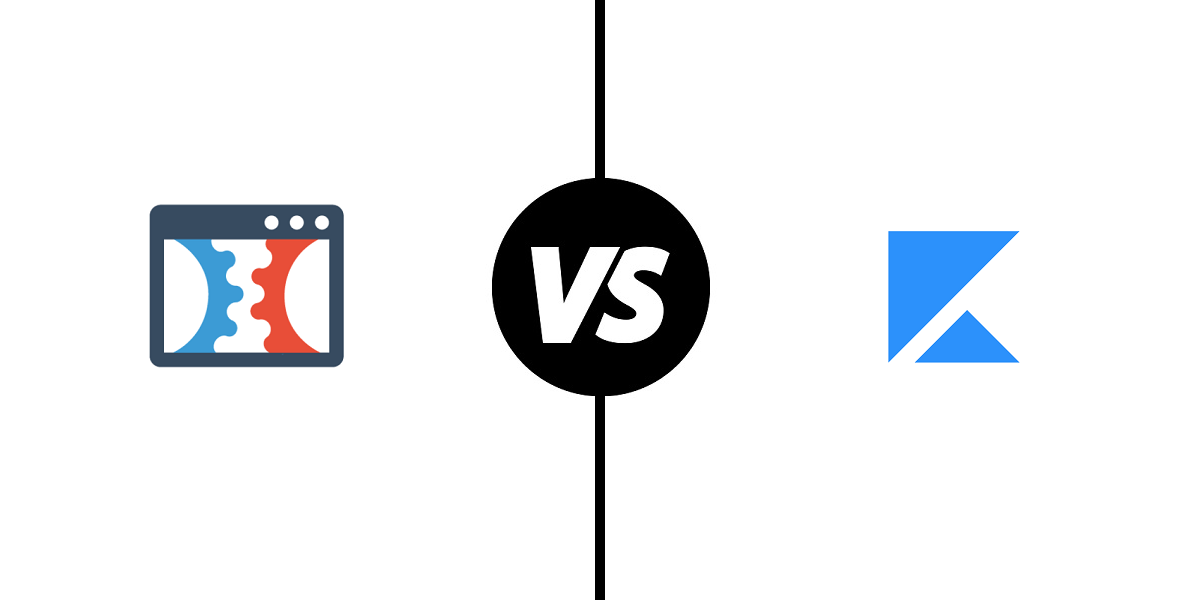 Are you tired of juggling all the different subscriptions you need to keep your website and online business up and running? Are you looking for an all-in-one solution that offers everything you need from email marketing to payment integrations to web analytics? Both ClickFunnels and Kajabi have branded themselves as this all-in-one solution designed to simplify your life and make it easier for you to help your business grow.
If you're trying to decide whether ClickFunnels or Kajabi would be the best fit for your business, read through our review below. We've highlighted the features and benefits of each service to help you better understand what you'll receive should you sign up. Once you've finished reading through our reviews, you should have the information you need to make an informed decision about which option is best for your business.
Overview of ClickFunnels
Click Funnels was developed for business looking to increase the traffic on their website, their leads, and their online sales. When you sign up with ClickFunnels, you'll be able to set up each stage of an effective sales funnel including a landing page, email marketing, and online shopping cart.
ClickFunnels is designed to be user-friendly and intuitive. You don't need to know much of anything about sales funnels, web design, or managing integrations to sign up for their services.
Overview of Kajabi
Kajabi was developed as a service for online businesses that sell digital products. If you offer ebooks, online courses, or membership courses, you can consider using their services. However, if you sell physical products to your customers, Kajabi probably won't be the right fit for your business.
Kajabi aims to help its users create a profitable and efficient delivery system for the online content and courses they offer students and subscribers. Unlike ClickFunnels, which can help you create sales funnels for any product or service, Kajabi can be used to create marketing and sales funnels designed to help you sell an online course of membership site.
Website Builder
ClickFunnels can help you create amazing landing pages, sales pages, order form pages, event pages, upsell pages, membership sites, and more for your website. They offer a variety of templates that will let you customize each page to meet your specific needs.
There are more than 200 different landing page templates grouped into categories such as memberships, customized pop-ups, and sales. These templates have been tested and proven to help companies convert website visitors into leads and customers.
ClickFunnels also provides their users with a drag-and-drop editor. You can use the editor to create custom webpages that are tailored to your exact needs. The drag-and-drop features allow you to easily move images and text around the page without needing any knowledge of coding or HTML.
They offer a variety of tools to help you learn more about effective page structure to help you customize each page to meet your needs. You will be able to create anywhere between 100 and an unlimited number of pages for your website depending on which of the plans you sign up for.
Kajabi also offers a powerful website builder. Their website builder offers different sections for you to add that have been prebuilt. These include components such as sales pages, testimonials, and pricing. You'll also be able to easily add text and videos to each page you design.
One of the key features offered by Kajabi is their online course builder. In addition to using this feature to create online courses, you can also use it for building a membership site.
There are three blueprints you can choose from based on the type of course you are offer: mini course builder, online course builder, and online training builder. If you choose to start with one of the blueprints, a course layout template with sections will be provided for you. You can just edit each topic and add your content.
If you would prefer to build your course without starting with one of the blueprints, you can also do that with Kajabi. Once you have completed your online course layout, either using one of the blueprints or by designing it yourself, you will be able to add the price for your course. Kajabi lets you offer a fixed price, the option to pay in monthly installments, or options to sign up for a subscription that will allow the course to be accessed at any time.
Sales Funnel Creation
If ClickFunnels is known for one thing, it is their sales funnel creator. It aims to integrate all the different components of an effective sales funnel, like the landing pages, shopping cart, and email marketing campaign, into one cohesive service.
You can use ClickFunnels to create sales funnels for any type of product or service that your business offers. They have predesigned funnel templates that have been expertly crafted and shown to deliver high conversion rates. Templates are available for different product and service offering needs, such as generating sales, increasing your leads and customer base, or setting up an event.
After you select your goal for creating the funnel and the type of funnel you are looking to make, ClickFunnels will provide you with the foundation for your funnel. Then, you will be able to use the funnel editor to customize the funnel for your business. You can add pages, delete pages, re-order the steps in the funnel, and much more.
Kajabi's funnel builder is called Pipelines. You can use the builder to help convert visitors to your site into leads and paying customers.
They offer numerous prebuilt pipelines for you to choose from. You can choose the right template based on your purpose, including creating sales pages, special promotions, and reports. If you would like to create your own fully customized funnel, you can choose to start from scratch instead of using one of the templates.
If you choose to start with one of the prebuilt blueprints, each component of the template will be provided to you. You will just need to customize each component by adding the relevant information about your business and course offerings. You will also be able to modify the order of items in the funnel and add new pages or email sequences.
Marketing
ClickFunnels email marketing solution is called Actionetics. Actionetics is designed to provide you with all of the tools you need to successfully obtain leads, organize your leads, send them relevant communications, and convert them into paying customers.
With Actionetics, you can create contact profiles for each lead. These profiles will let you view pertinent information about each individual, including any purchases they have made and when they entered your sales funnel.
The email list feature of Actionetics allows you to categorize the different leads and customers on your list in order to more effectively market your products and services to them. This will help you send more customized and relevant emails that will be more likely to convert these leads into customers or repeat customers.
ClickFunnels offers a variety of email marketing templates to help you stay in contact with your leads. You can save the emails you create, send them out immediately, or set them to be sent at any given time.
You can also use Actionetics to create action funnels. An action funnel is a specific series of emails that will be sent after a lead or customer completes are particular action. Customers who sign up for your email list would receive different emails than customers who make a purchase, for example.
You can use Kajabi's pipelines to help you market your course offerings and increase your leads. For example, setting up a promotional offer pipeline can help you collect the contact information of the visitors to your site.
When you create a promotional offer pipeline, you create/select a free digital document that you will share with visitors when they provide their email address. When you are creating the pipeline, you will upload your free content that will be automatically sent to visitors who provide their email address.
After providing their email address, leads will be sent two emails that direct them to your sales page. They can then choose to make an additional purchase through your page. Even if they don't choose to make a purchase at that time, you'll have their email to keep in touch and share updates and course offerings.
Pros and Cons of ClickFunnels
Pros and Cons of Kajabi
Our Final Verdict
As you can see, both ClickFunnels and Kajabi have a lot to offer. While we think Kajabi has some great features and can be useful for individuals looking to offer an online course, ClickFunnels is a much more comprehensive option. You can use it for selling any type of content, product, or service, making it more applicable for a variety of needs.
ClickFunnels truly is an all-in-one solution for your business. They'll provide you with all the tools you need to set up effective sales funnel, build the pages on your website, set up your online store, and stay in touch with your customers and leads through effective online marketing.
Help give your business the boost it needs and sign up with ClickFunnels today!