Domain Registrar Reviews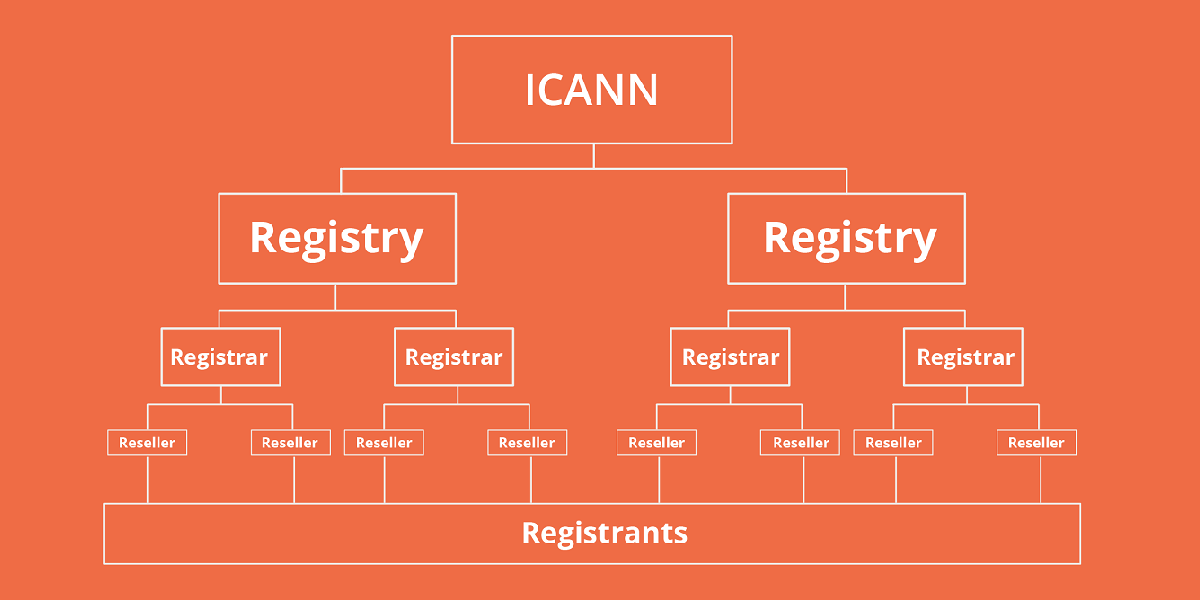 Remembering an IP address of all our favorite websites is impossible to do. These numeric IP numbers are hard to remember, but thankfully, computer scientists crafted a domain name system that assigns a unique name to each IP address. Domain names are the technical shortcuts that serve as our portal to navigate the online world with ease.
Domain names that are easy to remember can make a huge difference in creating a memorable web presence for our website or blog, so that our potential consumers do not get lost when looking for us in cyberspace. If you are now thinking of purchasing a domain name for your website, you will have to work with a domain name registrar. These are companies that manage the domain names for all the websites on the world wide web.
It is important to note that all registrars come with a similar set of product attributes, but all of them also offer special features that provide certain advantages. Now that you are considering adding your name on the domain registrar list, it is time to do your research. We help you by giving you a low down on the five most popular domain registrars in the market today; so, read on below:
Top 5 Domain Registrars
Namecheap
Namecheap, as its brand name implies, is one of the cheapest registrars where you can register your domain name. It costs $10.69 per year, coming with 1 free year of WHOISGuard, which is a service that protects your privacy as it prevents people from seeing your name, address, phone number, and email should they search your domain profile. They are known to frequently offer specials, which has the power to bring down the price to as low as $8.88, so do keep an eye out for that.
This company is a good choice for registering your domain because their domain management pages are easy to use. Aside from offering cheap domains, they have a free DNS service. On top of that, they offer SSL encryption for those of you who are in the search of stricter security.
If you sign up with a hosting plan with Namecheap, they give you a free domain. On top of that, they offer free migration services, so you can move your site to their platform with ease. They also have a thirty day money back guarantee and a host of features to back up all your hard work.
Noteworthy, Namecheap has a lot of excellent third party reviews that give the company high ratings. They have been noted to give for free "extra" plan features that many other companies are known to charge for. One such example is they provide an unmetered bandwith with their cheapest plans, along with twice a week back ups in case something goes haywire.
Godaddy
GoDaddy is one of the pioneers in the industry and has been around since the company's inception in 1997. To date, they are the biggest domain name registrar around the globe. They are both a domain registrar and a hosting business, so they can do a lot for you and the website you are creating.
To register your domain name with GoDaddy, it will cost you $14.99 per year. However, they often run promotions, so this can drop down to as little as ninety-nine cents a year. On top of that, you don't need to turn anywhere else for product add-ons and upgrades because they practically have it all.
They are a tried, tested, and trusted company that offers a wide range of hosting packages that is suitable for small businesses to large high traffic sites that require advance functions. If you sign up for hosting with GoDaddy, you will get a free domain name for 12 months to 36 months, depending on the fine print. After, the terms are renewable and the rates they offer are cheaper than most of their competitors.
They offer great ease of use because they have been successful in stripping the technical jargon and have replaced it with layman's terms that non-techie people like you and I can easily understand. Their style is relatively easy to navigate and should come across any problems, they offer great technical support. Sticking with GoDaddy means you have access to telephone, chat, and email support systems.
Bluehost
As their brand name suggests, Bluehost is a well known web hosting company that has been around since 2003. They are noted in the industry as one of the best hosts for those who are just beginning their online journey, so if you are neophyte in the world wide web, this brand will be a good fit for you. If you purchase one of their many hosting packages, a free domain name is included.
They have this nifty tool that lets you see if your domain name idea is still available for purchase. You'll be comforted with the fact that Bluehost now powers over two million websites from around the world. Their hosting plan provides top notch web solutions and extensive tools to get your website up and running.
Many reviews indicate that they have gone with Bluehost for their excellent customer support. Their team is available for you seven days a week for all the 365 days in the calendar year. Their team is made up of industry experts, so they will be able to address all your concerns effectively and efficiently.
Bluehost only costs $2.95 per month and they are proud to be endorsed by the WordPress team. Your subscription comes with a free Weebly site builder and free cloudflare CDN, which is a content delivery network with is geographically distributed servers that work together to offer you and your clients speedy delivery of online content.
Domain.com
This humble company has evolved and grown from being a simple domain registrar to become a provider of different kinds of web hosting plans like VPS, e-commerce, and Linux hosting. They offer free domain names if you sign up for their hosting service. Along with the subscription, you get access to useful tools for building your own online presence via an official site or a blog.
They offer a drag-and-drop web page builder, which will allow you to create and modify your websites with ease. You can be assured that all your files for building your site are safe because they provide unlimited disk space. They also offer unlimited bandwith to help your clients download stuff from your page with ease.
Domain costs $3.75 a month and for that price you gain access to their tools, services, and customer support team. The price can be reduced with promotions or specials. Check out online sites for exclusive discount codes which you can use for your purchase.
Hover.com
Though Hover was official launched in 2009, the company is a byproduct of Tucows Inc., which is one of the oldest registrar companies and currently ranked the 3rd largest accredited online registrar. Hover is pretty unambiguous and incredibly straightforward because they don't bombard you with direct selling and other advertisements. The only thing they do is offer domain registration.
They provide different pricing mechanics, which is dependent on the top level domains you want to use. Their domains start at $12.99 for registration, $14.99 for renewal, and $10.99 for transferring a domain, all annually. It must be noted that though their initial pricing might be higher than the rest, they offer the cheapest renewal and transfer rates across the board.
Bottom Line
---
Choosing the right domain registrar for your own website is not something you should take lightly. You have to do your research and read the fine print between the various contracts, transfer services, add-ons, and the like because these can all add up and increase your price. Most of all, it is important to pay close attention to customer support, reviews regarding actual user experience, and other freebies they over like free privacy for your domain.
Personally, we prefer Bluehost because they bundle up domain registration with their many web hosting packages. It is cost-saving that they throw in a free domain name if you purchase any of their hosting packages. On top of that, their customer service is top-notch, so they are worth checking out as they are good fit for those of you who are just starting your journey online.
Is Namecheap a Good Domain Registrar?
---
Yes. Namecheap is a good domain registrar. They are a company who lives up to their brand name to a tee, by providing cheap domain names to their many clients. They are actually considered a leading domain registrar that is certified by ICANN. They have secured a huge share of the market since their inception in the year 2000.
They currently service more than 4 million clients all around the globe. Their main business is domain registration, but they also offer additional services like web and email hosting, security, and cloud-based services. You won't regret signing up with them because they offer great customer support and efficiently address all their concerns.
Is GoDaddy the Best Domain Registrar?
---
Yes. On the basis of longevity alone, GoDaddy is the leader of the pack. Having been founded in 1997, they have many years of experience in supporting their many clients. They truly are the largest domain registrar in the world based on client acquisition and market domination.
GoDaddy has acquired thirty percent of the market in domain registration. To date, they have provided almost 60 million domain names to happy clients spanning across oceans. They have a company presence in my countries around the world.
GoDaddy is able to provide many different kinds of services from giving email aliases, rendering marketing tools for your business development, offering search engine optimization services, providing privacy protection, and imparting sub domains. They are able to provide all of these at very affordable rates for their basic services and many add-ons that can potentially simplify your user experience. On top of that, their customer service is top notch as you can get in touch with them via email, chat, or toll free number all the time, so you can be at ease should anything unpalatable creep up to surprise you.
Is GoDaddy or Namecheap Better?
---
Clearly, both GoDaddy and Namecheap do a great job. They are both at their best element when it comes to offering basic services of registration. On top of that, both companies offer many add-ons that will enrich your user experience.
Both companies also offer a good platform that helps you navigate their product offerings and services. If things become confusing, they both offer quality customer service. In terms of customer support, GoDaddy wins by a mile because they provide telephone, email, and chat support. In contrast, Namecheap only offers chat support.
If price will be the primary consideration for stating which company is better, then we will have to dig deeper with our analysis. Both companies offer various specials, discounts, and promo codes depending on the season or where you find your code information. Since both registrars offer an extensive list of services for all their clients, it is difficult to compare each and every service as there is too many to mention.
For this segment, the basis of comparison shall be the 1 year renewal rate for domain names for both GoDaddy and Namecheap. Again, the price of this can vary depending on specials and discounts, but the price mentioned below is the basic rate on their site. Please see the details for yourself:
Both companies offer various kinds of pricing schemes on their .net, .org, .info, .co, .biz .io and .us domains. On both sites, you can receive discounts if you pay in full for multiple years of locked-in service. Both GoDaddy and Namecheap permit domain registration for up to 10 years.
That being said, in general, prices are cheaper on Namecheap because they offer you Privacy Protection for FREE. On the GoDaddy site, this service is a premium addition. On this basis, Namecheap is indeed cheaper and more affordable.
Should I Purchase Domain Privacy?
---
Domain privacy is not a required purchase when you put up your own website. However, for us, it is essential to acquire this service because the protection of your private information is critical. This protects your name, phone number, email, and address as the owner attached to the domain name.
In this era where identity theft is rampant, we all have to do what we can to protect ourselves. This domain privacy service includes a lot of important benefits aside from hiding your personal information. It helps reduce spam on your site, keeps unwanted solicitations at bay, and reduces the risk of malware attack.
We think any website owner must invest on domain privacy. If you're feeling a little stingy, there are many hosting companies that provide this for free, so do your homework. Domain privacy gives you additional security, so paying such a small fee for your peace of mind and the protection of your site is totally worth it.