Earning Money Online Without Investments For Students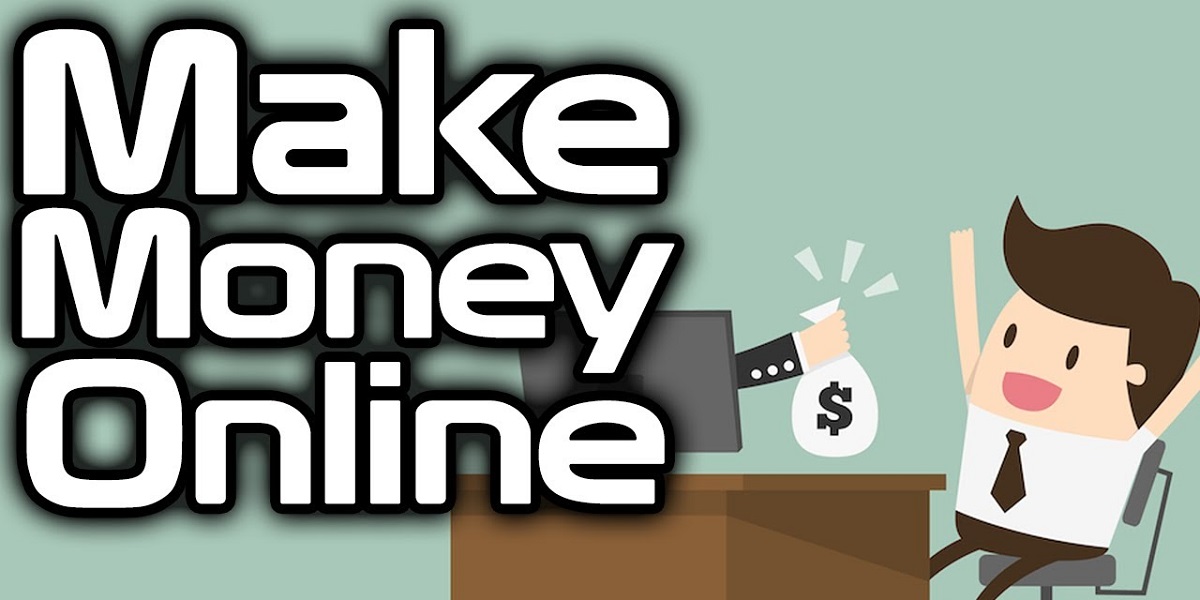 Being a student is a full-time job that lacks one important aspect of other jobs: a paycheck. If you want to make sure you leave yourself plenty of time to devote to your studies, but also need to bring in some money to help pay your tuition and other bills, there are lots of online opportunities perfect for students.
We've highlighted several of these opportunities that require no investment. You'll be able to get started right away, and you won't need to come up with any money to put down or invest before you'll be able to start making some cash.
If you come across any other online opportunities, be sure to take time to do some research. Unfortunately, there are many scams out there, so consult a few other sources before signing up for something.
Sign Up to Become a Freelancer with Fiverr.com
Fiverr can be a great way to add some extra money to your bank account while working around your busy schedule as a student. Fiverr is a freelance website where you can offer nearly any service to buyers at a price you set.
Once you sign up, you can choose from one of the over 120 categories that are available. These categories are grouped into larger headings including graphics and design, digital marketing, video and animation, writing and translation, music and audio, business, and lifestyle.
When creating a gig on Fiverr, you will want to make it unique and attention-getting to be able to complete with other listers. Fiverr allows you to upload videos and photos related to what you are offering to other. You'll also want to add keywords to your gig to make sure it comes up when people search for the service they are looking for.
After you've been with Fiverr for a while, you'll move up their level system. This will open the door for you to earn more money. You'll be able to list more gigs at once and can also add gig extras to your listings.
Sell Your Valuables on eBay
A quick way you can earn money is by becoming a seller on eBay. No investment is required to sell your personal belongings that you no longer use or need. If these items are in good condition or are designer brands, it can be even more valuable.
If you find that you are making a good profit selling your belongings on eBay, you may choose to continue selling other items you find. This would require some investment though, but you may determine it is worth it for the amount you're able to get compared to what you spend.
Become a Content Writer
Doing a little writing on the side is a good way to make some extra money when you're still in school. iWriter and Textbroker are two content writing websites that are designed to help clients connect with authors who can write content to meet their needs. If you want to write for either of these websites, you'll need to submit a short application. However, it shouldn't take long. You'll only need to fill in some basic information about yourself and submit a short writing sample.
Once your application is reviewed, your writing sample will be reviewed and rated. Your rating will determine how much you can earn per article. Don't be too discouraged if you don't start with a high rating. New authors often start with a lower rating, but both of these sites offer opportunities to move up and earn more money as you gain experience.
The nice thing about Textbroker and iWriter is you don't have to spend time applying for jobs only to get turned down. With many other freelance sites, you spend so much time putting together an application or proposal only to lose out to another freelancer. With Textbroker and iWriter, if you see an article you want to write, you can pick it up and start working on it right away.
Once you submit an article to a client, the money will show up in your account immediately (if the article is approved by the client). You can request weekly payouts with both of these companies, which can make getting by as a student a lot less stressful.
If you enjoy writing, you may also want to consider offering your services to companies and businesses in your area. Many businesses are looking for someone to create content for their websites, keep their customers informed about new products or promotions, or create posts for social media sites. These could all be a great side job that won't take up too much of your time, but can help keep your bank account full. Finding a few clients who are interested in your services could be very rewarding.
Consider Other Freelance Opportunities
Fiverr and the freelance writing options we shared above are great options to consider, but they are far from the only ways to make money online as a freelancer. There are numerous other sites that you can find that will connect you with potential clients based on the type of work you want to do and your skill set.
Upwork is one of these sites. There are tons of category options related to software development, IT, engineering, design, writing, administrative support, customer service, marketing, sales, and consulting.
With Upwork, you can browse through the available categories and select tasks you'd like to apply for. Upwork will also offer suggested tasks for you based on the information you entered when setting up your profile. If the client accepts your application, you can get started earning money right away.
If you are skilled with graphic design, you can also consider sites like DesignHill or DesignCrowd. These sites were created to help connect clients looking for graphic design work with graphic designers who can help them. You can find jobs related to logo design, website design, merchandise design, and illustration on these freelance sites. You'll apply for each task by submitting a design proposal. If the client selects your work, you may be asked to make a few tweaks, but then you will get paid.
Become an Affiliate Marketer
Another option you may want to consider trying is to become an affiliate marketer. Affiliate marketing refers to sharing products with other individuals and encouraging them to make a purchase. If the people you shared a product with make a purchase, you will receive a commission from the sale.
Numerous websites online offer opportunities for affiliate marketers. If you run a blog or are a social media influencer, you have the perfect audience to give affiliate marketing a try.
One of the biggest names in affiliate marketing is Amazon. You can earn commissions by recommending products found on Amazon to your followers. After signing up to be an affiliate marketer, you'll be able to generate links to share with others. When people click on your link and purchase the product you're promoting, you make money. It's that easy.
In addition to Amazon's affiliate program, you'll find that many other companies also offer their own affiliate program. These companies may include larger stores that sell products online to smaller businesses who are looking to have their items promoted and increase the traffic their site sees. You can sign up for some of these other affiliate programs to increase your earning potential. Incorporate reviews of the products or services they offer into your blog or social media posts and encourage your audience to visit their site and make a purchase.
Start Your Own Blog
Starting your own blog can lead to years of income. When you create a successful blog and gain followers you can make lots of money by implementing some of the other ideas we shared in this article. For example, you can recommend products or services to your viewers and post your affiliate marketing links. Then, anytime someone makes a purchase, you'll receive a cut of the sales.
You can also make money through your blog by using a service like Google AdSense and running ads. Each time someone clicks on one of the ads, you'll earn some money. Blogs will take some time to set up, but once your blog is up and running and you have a dedicated audience, they are pretty easy to maintain and can definitely be very profitable.
Create a YouTube Channel
As a college student, you likely know how popular YouTube is. Why not upload your own videos and make some money while doing it? Enabling ads on the videos you upload will give you some money anytime someone clicks on one of your ads.
The videos you upload can be on any topic. Pick something you are interested in and know a lot about, and start creating videos. They don't have to be fancy; think about a lot of what you watch on YouTube.
Sign Up to do Online Data Entry Work
If you are a relatively fast type, you may want to consider finding data entry positions. These positions can include entering information into spreadsheets, labels, and other documents. You can likely find data entry jobs on some of the sites we shared above such as Fiverr and Upwork. You may also find some opportunities on Guru or Freelance.com.
Data entry jobs can also include transcription work. Transcription work is when you listen to/watch an audio or video file and type out everything that is said into a document. You will only want to consider this type of work if you are a fast and accurate typist, otherwise you'll find that you spend too much time rewind and re-listening to the audio that it won't be worth your time. In addition to the freelance sites listed above, you can also apply with Rev.com if you are looking for transcription jobs.
Sign up with Amazon Mechanical Turk
Amazon's Mechanical Turk is an easy way to make money in any pockets of time you have in your schedule. You can find a variety of quick tasks, such as completing a survey or verifying information from a receipt, that you can complete quickly. While these tasks don't pay very much, the amount you can earn can add up. Plus, you can work on these tasks in the pockets of time where you wouldn't be able to do something else anyway. For example, if you get to class a few minutes early, you may be able to complete a few HITs (what each task is called).
Just because you're a busy student, it doesn't mean you need to be broke. There are so many different ways you can find to earn money online that do not require any investment. Hopefully, you found our article useful and were inspired by a few of the ideas we shared. Select your top option and get started today!