Hostpapa Reviewed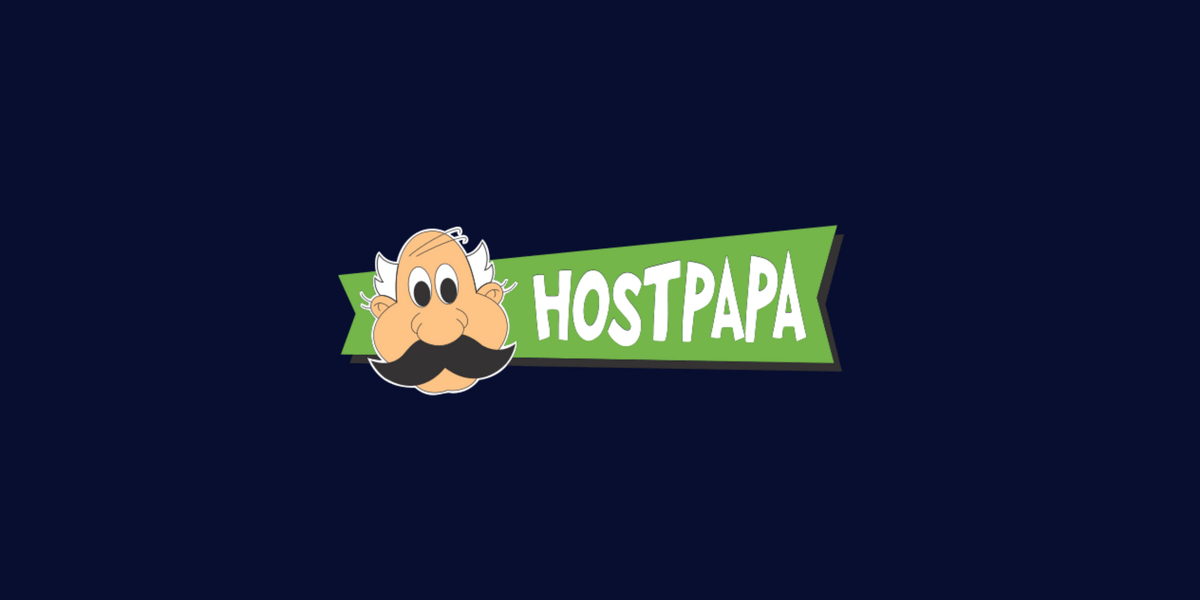 When looking for a host, I searched hundreds of websites before deciding to go with Host Papa. If you also want a practical no-nonsense web hosting that can do a good job of managing a website, then HostPapa should be at the top of your list.
For me, the most attractive feature was a single plan that integrates everything one would need. In the long-term, it's easier to scale up your business because you get unlimited features. Another positive aspect worth mentioning is the stellar customer support, which resolves problems quicker than most other hosts I've experienced. Besides, you also get a nice price-value proposition due to a low price and high server uptime.
On the other hand, if you're looking for a dedicated server or Windows hosting, it's better to look somewhere else because HostPaPa doesn't specialize in the niche. For everyone else who needs a reliable host with basic services, here is a critical look at HostPapa:
Hostpapa Review
Hosting Details
HostPapa focuses on two types of shared hosting plans: basic hosting and business hosting. For most people, the Cpanel based starter package is enough because it comes with 100GB of web space, unmetered bandwidth, and a free domain. You also get access to SSL, one-click WordPress install, and a variety of applications supported by CPanel.
While the monthly $3.95 rate is a great value for such features, it is noticeable that the lowest rate is only applicable for the yearly plan. For monthly plans, there is likely a higher price-tag if you wish to pay every month. Anyone opting for a monthly plan should also realize that they have only 48 hours to cancel the plan for full-refund compared to a 30-days guarantee for customers on a yearly plan.
HostPapa business and business-pro accounts are also good options for small and medium-sized businesses. The business account comes with twice the CPU and MySQL resources, while important features such as webspace, bandwidth, databases, emails, and domains are also unlimited. It also costs $12.95 per month instead of $7.95 per month for standard accounts.
Anyone with more cash to spare can also get the business-pro account. The account offers premium services that include a free SSL certificate, website backup, premium servers, malware detection, free domain privacy, and other important features.
HostPapa for WordPress
Like the standard shared hosting, WordPress plans also have a starter, business, and business-pro plan. The most distinguishing feature of WordPress hosting is a free JetPack preinstalled for everyone to use. It includes many advanced elements such as unlimited image CDN, lazy-loading images, brute-force protection, and website stats.
Every WordPress hosting package includes at least two websites. The business account gets unlimited emails, add-on domains, and WP websites. Business plan users also get more CPU and MYSQL resources. If you're willing to dish out $12.95 per month for business-pro WordPress hosting, you get powerful freebies such as rocket-fast servers and a 300% performance boost among other advantages. Such a performance boost is likely due to fewer accounts per server on pro-business accounts, which ultimately minimize the load on a server.
VPS
The enterprise-grade VPS from HostPapa has a different setup compared to shared hosting plans. A managed VPS account with the company will give you five options to select the best package. Even the "Plus" package has enough power to run most websites without problems as it comes with 4 core CPU, 1TB Transfer, 1.5GB memory and 50GB SSD storage.
The managed hosting takes care of the Xen VPS that includes security audits, network issues, software upgrades, migrations, email configuration, and firewall setup. You can manage the VPS using either the well-known CPanel or WHM. According to the company, users can also increase their power anytime by requesting additional CPU, memory, and entry processes, when required.
Most users are unlikely to outgrow their resources considering that the "Extreme" VPS package includes 12 core CPU, 24GB of memory, 1TB SSD storage, and 8TB transfer. HostPapa is a great choice if this is the first time you're using a VPS solution because it offers CPanel access and managed services at a very reasonable cost. Similarly, the range of packages ensures that you have plenty of resources in your hands before thinking about transferring to another host for dedicated server hosting.
The Dashboard
HostPapa offers a standard dashboard for ease of installation and managing the hosted website. While it does not have some of the advanced features found on the dashboards of other web hosts, the presence of Cpanel and a user-friendly interface should appeal to most. You can easily set up your website with the available Softloucious app in minutes.
There is also streamlined access to support features such as popular web forums, wikis, image galleries, and hopping carts. FTP support and drag-and-drop uploading of an existing static site are some of the other simple conveniences. The dashboard may be simple but it's user-friendly and equipped with all the basic features.
HostPapa Support
HostPapa excels when it comes to customer service. You can also verify its solid approach to hosting from thousands of online reviews. The high standard of customer service becomes evident when making an initial customer account. You will likely receive a response of the account setup within minutes.
As a company that relishes its customer-oriented approach, customer service professionals are always ready to serve using online chat, telephone, and email. There is also an extensive knowledge base but the responsive support team ensures a quick and efficient response.
A dedicated 24/7 dedicated toll-free numbers in 17 countries reflects the commitment. You will likely find at least two dedicated customer support numbers in various languages. Customer service is the greatest of the company as customers get in touch with technical support instantly.
Performance
A strong uptime and server response time is also the reason why most consumers are content with the performance of HostPapa. My experience and communication with other HostPapa customers suggest that the company uses its server efficiently to deliver maximum uptime.
The average response time of the websites is approximately 200ms, which is much better than the typical 200ms to 300ms range of most reputable web hosts. You will also notice a steady and uniform response from any independent test.
Pros and Cons
Pros
---
Cons
---
Summary
Overall, HostPapa is a reliable web host that excels in customer service and performance. Compared to an endless stream of hosting providers, hosting your website with HostPapa will offer you unmetered bandwidth, unlimited websites, and unlimited SSD storage. There is not much to complain considering that it is also among a handful of hosts providing managed VPS that also comes with CPanel.