Ninja Forms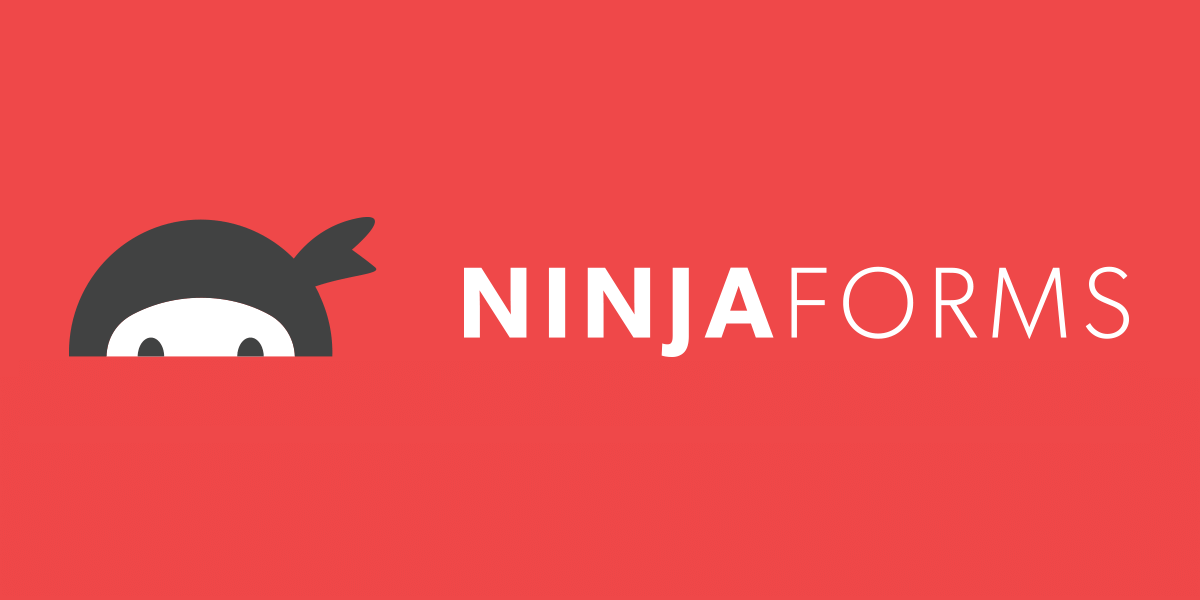 Chances are, you're just like us and you too have your own website. In this modern digital world, just about every company or individual has their WordPress page. We all leave a digital footprint with this techie lifestyle.
We also totally understand the need to connect with people. If you're looking to easily create a contact form on your site for this purpose, we suggest a Ninja Forms plug-in. It's one of the most popular free contact forms plug-in.
Who doesn't love a freebie? We know we do. And the best part, Ninja Forms is fairly easy to use. Read on below and consider our following points.
Why Is It Necessary to Have This Plugin for Your Contact Form
We asked ourselves the same question before and then we realized that it is indeed a necessity for every website to have a contact form because it gives our visitors confidence. We inspire trustworthiness if our clients can easily get in touch with us. Displaying our email address on our site instead of just using a plain blank contact form has a tendency to attract too much spam, too.
If you're new to this, you may be surprised that WordPress has no form builder that is usually of the box. It can't be done, but a plugin must be installed in order to create a contact form or any other kind of form. Actually, Ninja Forms also allows you to create the following forms:
One of the perks of Ninja Forms is that it is a free contact form plugin for the popular WordPress site builder, and it is both built and maintained by WP Ninjas. The plugin is a cut above its competitors because they allow you to by whatever addons you need individually. Unlike other competitors that force you to buy a costly bundle, which may include stuff that you don't need, with Ninja Forms, you can just purchase what you truly need and not waste your money.
To this day, this free plugin that is available in the WordPress.org library has been installed by more than one million website owner all over the globe. We are totally not surprised at all because this easy to use basic product doesn't break the bank.
Setting Up Your First Ninja Form
As we said, it is easy to use. If it is your first time seeing this form because you're a WordPress virgin, then fret not because you can get this done in a few minutes. Begin by downloading the free Ninja Forms plugin from the WordPress directory. Then you can install and already activate the plug-in.
Step 1: Build The Form
Press the Forms tab and Add New. You will then see the form builder. Under the Build Your Form tab, you' will see several buttons that you can click.
You can choose the topics that you need in order to add those fields to your form. There is a Favorite Fields, Template Fields, Layout Elements, User Information.
To be able to make your own simple contact form, what you need to do is to add your user name, email address, and your welcome message. Start by clicking on the User Information to see how you can input your name.
Click First Name under User Information. Within this segment, there are several ways that you can customize the label, as well as the placeholder text.
Advance setting, restriction setting, and calculation setting options are also available to validate your field input, add custom CSS classes, use a date picker, and many more. You can click on the tiny arrow next to each option to reveal the choices.
For the message part, click on the TextArea button, then alter the label and change it to Message. Ascertain that you click the Required checkbox within the Restriction Settings if you don't want any of your site visitors to send you blank emails.
Then add a Submit button to your form, which is located in the Template Fields on the left side. The funny thing is, although all forms require submission, Ninja Forms will not do this automatically.
Don't make this mistake and assume it will be there. Once you have finished the selection of the fields that you want to include, click one of the blue Save buttons at the top of the form. A pop up will appear where you can give your form its own unique name.
Step 2: Input Any Additional Notifications
Now you will have to ascertain that the message your visitor types gets sent to your email when someone comes in to fill out your form. Click on the tab labeled Emails & Actions.
After that, you must click on the Add New option. We would like to describe to you how it works, especially for the newbies to aid your setup.
Under the Action Name, you can type in something for your personal reference like "Email Me" or "Email the Team". Click the Type tab, then select the Email option.
You will observe that you can also input additional actions like redirecting your users to a different page or displaying a message that they are successful. Pick your preference.
Then click on the Form Name field to make the form options come out and appear. Select the Name field you created. Under the Form Address field, select the email form option.
This will set it so contact messages will be coming form the user's email address. Then enter your own email address or whoever you want notified when there is a forthcoming message under the To field. Type in an email subject line.
In the Email Message field, you may choose to select the Insert All Fields button which allows you to include all the user's information and message in the email notification you will receive. You have to make sure that you include the message field if you don't want an empty notification. The final step is clicking the Save button to finalize the set up of your notifications.
Step 3: Add Confirmation for the User
When a form is submitted, the use will only see a blank screen by default. You'll have to add or choose the action that you want. You can choose to display a success message or you can choose redirect them to a different page in your site.
To do this, you must go back to the Emails & Actions tab, and click the Add New option again. Name this action under Type and select Success Message. Then type in the message you would like your users to see in the Message Field.
Step 4: The Final Step of Publishing the Form
In order to publish the form, you will be needing a shortcode. Navigate once again to Forms>>All Forms. In there you will see the form that we have just created.
Copy the shortcode there and past it on the page or post where you would like to have this form displayed. Be sure to give it a test run so you'll gauge if it is running just the way you like it.
Extend With Add-ons
Remember, this free Ninja Forms only allows you to create the most basic form. If you need added details, then you will need to buy additional plug-ins. You can purchase and add advance options like file-upload, image uploads, or make multi-page forms.
You can also get something to integrate this form to your newsletter service. You can make a form to accept payment from Stripe, Paypal, and more. You can track your leads or even automate.
Each of these options are sold separately, which may get expensive if you want them all. Take note that there several bundles that come at an added discount so take advantage of those offers.
Ninja Forms Pros and Cons
Below are a few benefits of using Ninja Forms on your site.
Pros
---
As with any other product, Ninja Forms does have a few drawbacks. Consider the following:
Cons
---
Final Word on the Ninja Forms Plugin
Ninja Forms is not a popular and well-rated plugin for nothing. It is exactly all that because it works well and people find it easy to use. It has a lot of addons that allow you to create all kinds of complicated forms.
However, it would be much nicer if there is an automatic submit button because a newbie may forget to add this. It is nice to be able to customize your success message, but there should also be a default success message option for those who don't want to go the extra mile to setup something that's basic.
Though, addons are appreciated, they will eventually add cost. Overall, however, NinjaForms is still a great plugin that you will need for your site. Most websites just need the basic plugin and that's free.